For writers
Whether you are writing picture books, chapter books, middle grade, or young adult novels, nonfiction, historical fiction, romance, fantasy, adventure, or a genre no one has named yet, here are a few helpful websites that you won't want to miss.
Verla Kay's Message Board
Hands down, the best board on the net for instruction, critique, camaraderie, discussion, Q & A, and fun.
http://www.verlakay.com/boards/index.php

The Purple Crayon
Children's book editor Harold Underdown's site that covers everything from getting started to trends in publishing.
Bookmark this one!
http://www.underdown.org

Society of Children's Book Writers and Illustrators
An organization that offers up-to-the-minute industry news, national as well as regional workshops and conferences, writing tips, grants, contests, and more.
http://www.scbwi.org

The official site of Cynthia Leitich Smith
All things writerly and a great author to boot!
http://www.cynthialeitichsmith.com

Publisher's Weekly
Industry news with free weekly children's writers' newsletter.
http://www.publishersweekly.com/pw/home/index.html

Children's Book Insider
Weekly email newsletter and much more.
http://www.write4kids.com/aboutcbi.html

Andrea Brown Literary Agency, Inc.
My agency. Please follow submission guidelines.
http://www.andreabrownlit.com

The best, the only, writing conference exclusively for young writers!
The Alpha SF/F/H Workshop for Young Writers (ages 14 – 19) will be held at the University of Pittsburgh's Greensburg Campus July 13 – 22, 2011 in conjunction with Pittsburgh's science fiction convention, Confluence, July 22 – 24th.
http://alpha.spellcaster.org
---
Blogs I love
The Mixed-Up Files of Middle Grade Authors

I am a contributing writer to this fabulous blog. The Mixed-Up Files of Middle Grade Authors is dedicated to anyone with a passion for children's literature—teachers, librarians, parents, kids, writers, industry professionals— we offer regularly updated book lists organized by unique categories, author interviews, market news, and a behind-the-scenes look at the making of a children's book from writing to publishing to promoting.
http://www.fromthemixedupfiles.com

Kirby's Lane
One of the friendliest places on the net for writers and readers.
http://kirbyslane.blogspot.com

Editorial Anonymous
The blog of a children's book editor. Bookmark it!
http://editorialanonymous.blogspot.com

Author Libba Bray
Brilliant writer. Brilliant person.
http://libba-bray.livejournal.com
My Friend Amy. All things books and fabulous reviews.
myfriendamysblog
Books, Movies, and Chinese Food. Another fabulous blog you won't want to miss.




---

A few of my favorite writers ( and I do mean only a few)
Karen Cushman: www.karencushman.com
Nikki Grimes: www.nikkigrimes.com
Sharon Creech: www.sharoncreech.com
Kirby Larson: www.kirbylarson.com
Katherine Paterson: http://www.terabithia.com/about.html
Gary Schmidt: http://us.macmillan.com/author/garyschmidt
Markus Zusak: http://www.randomhouse.com/features/markuszusak
Lois Lowry: http://www.loislowry.com/bio.html
Laurie Halse Anderson: http://madwomanintheforest.com
Libba Bray: http://www.libbabray.com
---
Other places I go
RSAA is a non-profit organization that means a lot to me. I am on the board and also run the Feed a Child with Art program.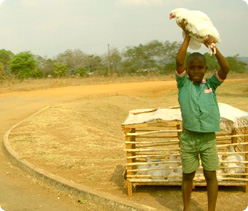 Rebuild Southern Africa Association (RSAA) is a conduit and facilitator between humanitarian relief organizations in the USA and Southern Africa. Orphaned children barely survive without the support structures to teach them how to become valuable contributors to their communities.
Along with our fellow South Africans operating existing charity organizations, RSAA drives very successful rural community projects that include missions, schools, housing, bakeries (to generate some income) and hospitals. We are rebuilding the broken communities at the root level. We have had fantastic results in the communities we support and want to expand the model to other locations, so that desperation becomes self-sufficiency and success.
In addition, RSAA facilitates a fundraising program called "Feed a Child with Art" where American school children create original art cards in the classroom with a pre-packaged kit and lesson plan, sell the cards, and then donate profits to the programs we support while also receiving a percentage of profits for their school, helping to offset classroom budget cuts. This program instills responsibility and compassion for others, empowering young minds and offering a global perspective on poverty.
We believe Southern Africa and its people have a great future, but it will take a lot of hard work and dedication. It is our responsibility to help create this future.
A place dear to my heart: Bannatyne, my elementary school in Winnipeg, Manitoba, Canada. I can still smell the cloak room.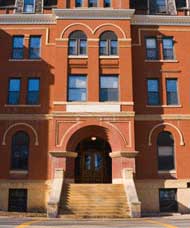 A Plug for Independent Bookstores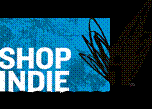 http://www.indiebound.org/?aff=TheMixed-UpFiles